Investment projects with scope: Project Suggestions
This heading has a budget of

£150,000
2021-11-01 • P Murphy • Project Suggestions
Hi, I would like to suggest that a new small path is laid going into the football field (or Galaday Park) in Ashgrove, Blackburn, West Lothian (it is the gate next to the Chinese take-away). At the moment it is just bare bits of uneven muddy grass, with large stones embedded, that you have to walk over to get to the gate for access into the field. Also, if some of the trees at the entrance could be cut back to make it more open for people going in and out. I've noticed that at the other gate, the path is needing extended as well, to make it a more safe and easy access for the users of the field from the football community. Hopefully, this is something that the money can be used for, to help improve access into the field. Thank you.
2021-10-31 • DONALDSTAVERT@GMAIL.COM • Project Suggestions
The former garage site at Pentland Avenue is an ideal spot for a multi purpose site encompasing a terrace with a small flower garden area with seating for quiet reflection at one side and a toddlers play area and parents seating at the other. This would be spread out in a crescent shape at the rear of the site where the banking creates a natural amphitheatre in a semi-circle.  The bulk of the site in front of this would be an orchid with paths through it to guide walkers going to and from the bus routes and cycleways on the main road and accessing the houses behind the site. 
The final design would be subject to consultation with residents and children from the three schools in the area and it is hoped they could be involved in planning planting and managing the orchard. The Bathgate Community Development Trust via its Community Garden Group will maintain the flower garden and assist the school children with the orchard. Procuce would be shared with the community.
The cost of such a proposal is difficult to estimate but could be contained within in the proposed capital budget
Site Picture link
https://drive.google.com/file/d/1Rdz1B1yajp84hggY41GkmyUwW1bWaW2O/view?usp=sharing
2021-11-01 • rosslyn_barr@hotmail.com • Project Suggestions
The Chapel Well Garden offers a welcoming, if under-valued, green space in Bathgate. It is council owned and used by local people, particularly dog walkers. With a little TLC and investment it can be improved from an access & safety perspective, and become more attractive, fun, informative and useful to all. With WLC and Bathgate in Bloom help we have already introduced an additional flower bed to make the area more colourful and attractive. We propose further enhancements through this project.
The garden has much to offer from a historical perspective as it hosts the original Chapel Well that provided some of the water for Bathgate, and the historic Provost's Lamp Post, which was initially moved from house to house to mark this dignitary role. The lamp post's resting place is now at the garden's edge. These special historical features feel under-promoted and under-valued.
We believe that the garden should be improved for local community benefit. We are keen to improve access in winter months, better share it's interesting history, and offer more outdoor educational and reflective space. By introducing sensory planting we hope that the garden can be enjoyed by all, giving opportunity to be close to nature.
As well as improving the garden itself, we will provide more historical information which can link with local walking tours. We will consult with the Bennie Museum and local historians to learn and share as much as we can about the chapel well and the lamp post.  This information will be on site and online, and hopefully encourage people to visit the museum to learn more.
Our ideas will be developed in consultation with WLC, Bathgate in Bloom, the local community, primary schools and clubs.
From council discussions we know that WLC have budget to support grass cutting in the garden, but cannot afford to do much more. We are clear and accept that our plans cannot increase maintenance costs in the short or long term.
Our aim is to make this local green space more accessible and safe all year round, to better share it's fascinating history, and through additional flexible seating and sensory planting, to make it more attractive, fun and useful for all.
We would like to introduce:
Safety improvements
Establishing a low height rockery/fence at the boundary to Marjoribanks Street, to allow safe play for young children, reducing risk of them running onto the busy road. This would be designed sufficiently low to avoid acting as a place for anti-social behaviour and would still allow free access to the garden area for mobility users. 
Introduction of one or two soakaways at the top and middle of the central path to allow rain water to run off into the garden itself. Presently the water runs straight down the central path, which freezes over in winter, creating a treacherous ice walk.
Space to reflect and learn
We aim to consult, design and install a curved seating area at the rear of the garden. This could be used as a quiet space for contemplation and reflection. If designed correctly it could also be used as an outdoor learning area for visiting schools or clubs. There are a couple of benches along the central path in the garden, but these overlook the busy road, and don't create a quiet space to reflect or learn.
Inclusion of schools and clubs
The long edges of the garden are empty other than a few weeds, and offer an opportunity to engage local children in the creation of bug hotels. Through encouraging them to build and revisit these, we will introduce the importance of safe spaces for nature and the difference this can make to biodiversity in our natural world.
There are a number of mature trees in the garden which have empty spaces around them. They would be a perfect space to hold painted pebbles made by local children. Our aim is that this pebble art work will relate to what can be learned about the garden - its history, it's plants, the need for green space. In this way we will encourage themed pebbles which reinforce learning, both to the creator and future visitors.
Tidy up the historic Chapel Well
Clean up inside the well, exterior area to well, and existing information signs.
Plant up the small triangular additional area in front of well.
Enhanced shrub and flower beds
Add new bedding plants, garden enhancement and particulary sensory garden/educational elements that can be enjoyed by all.
Additional historical information through digital QR codes and geocaching
Creation of a new section within the Bathgate Hills website dedicated to the Chapel Well Garden. We will ask for help from the Bennie Museum Trustees & local Bathgate historians to learn more of it's history..
Installation of up to 2 wooden (or other) posts to include QR codes and Geocaching linked back to above, providing history on Chapel Well and Provost Lamppost. The links will take people to videos and podcasts, to help bring the stories to life in a fun interesting way for all ages and abilities.
Add links to the Bennie Museum, local history and gardening groups to help people learn more, and find out how they can get involved in community activities.
Encourage Art in Nature through Sculpture
Appoint a local artist to produce an artwork sculpture to form a centrepiece to the recently created enhanced bedding and sensory garden. This should ideally involve the local schools / colleges and the local community.
2021-10-29 • jcswag888@gmail.com • Project Suggestions
Hi there.  I saw the post from West Lothian council on their Facebook page about suggestion so to where to use the 150k budget. I really believe that building a basketball court in the area (Westerinch, Bathgate) will encourage young ones to take on the sport. This sport has taught me so many life lessons and really pushed me to work harder. I was able to get my request granted for the Dedridge basketball court at the back of Lanthorn library. I really hope that this can also be granted here. I've received so much feedback from local residents how great it is to have kids play in there. I'll be more than happy to assist in helping design a new basketball court.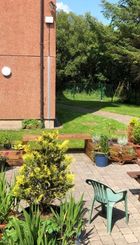 2021-10-26 • Dave.Scott@westlothian.gov.uk • Project Suggestions
We are looking to create / develop a therapeutic garden area at Blackburn Homeless Unit for residents to use.  We have already developed a small area in the garden area for residents to sit in and grow some vegetables which has been popular and well used.  This area provides an outside area for residents to use and to be outside which is good for their wellbeing / mental health.  We are looking to work with Community Action Blackburn to develop a large area of grass / garden at the rear of Blackburn Homeless Unit to provide an therapeutic space for residents to enjoy.  Plans include …. 
A fruit tree orchard
A wild flower meadow
A landscaped area for residents to sit in enjoy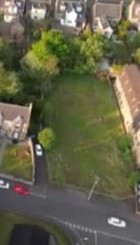 2021-10-29 • lsjgarvey@hotmail.co.uk • Project Suggestions
As extensive research shows us, all, including young children and the elderly who reside in the area would benefit in so many ways from having access to a safe and secure green space and the opportunity of being close to nature.
The land is the site of the former Bathgate Baths,part of the community for 76 years, from 1934 to 2010) and gifted by the Scottish National Assoiation of Miners, for the use and enjoyment of the miners who worked in the area, their families and the wider community. I would suggest that the space should remain an amenity for the local community in a new form: A green space and there could be tribute to the miners who generously gifted the Baths to the local community at a time when there were no other swimming baths in the county. 
Mid Street is a busy thoroughfare with a continual stream of traffic travelling between Hopetoun Street and Edinburgh Road, Many cars drive to and from and park at the two Care Homes, the Nurture Nursery, Riverside Vets, St Johns Church, the Church hall and the Guide Hall. There are road safety and healthy safety concerns. It would be unsafe to build on this land and create more housing, traffic as it would lead to further congestion. The entrance is directly opposite the road to the care home which requires access at all times for ambulances. 
2021-10-28 • Auckscot • Project Suggestions
The website "War memorials online"  rate the condition of Bathgate War Memorial as poor.  The site was opened officially by Anneka Rice in 1995, and very little maintenance has been carried out since then.  Following discussions with West Lothian Council Grounds and Maintenance team, who are proposing to change the planted beds to a semi-hard standing area, they agree it would be beneficial also to change the existing perimeter border to a similar finish.  WLC do not have the budget to carry out this work, but consider our proposals through this fund would reduce their maintenance costs in the long term.  The main perimeter wall is in a state of disrepair, with a portion of the wall already collapsed, and another section has subsided and the main coping protection is falling off - this will ultimately result in failure of the whole wall, leading to a risk of collapse and potential injury.  The wall extends to 82m.
Our proposal is to carry out the following essential repairs -
Reintate stone rubble wall in 2 crumbling areas, finished with lime mortar.  area is approx 2-3 metres. Estimated cost £750
Replace / repoint damaged coping stones, where required.  (approx 50% of stones).  Estimated cost £10,000
Replace perimeter border with weed free matting and white chippings (approx 82m).  Estimated cost £5000
and further improvements, dependent on finance - 
Repoint whole stone wall with lime mortar (82m).  Estimate cost £8000
Cleaning wall and obelisk using superheated low pressure wash system.  Estimated cost £3500
The work can be split into 2 separate elements - 1.  essential repairs and 2.  improvements for funding assessment and feasibility.